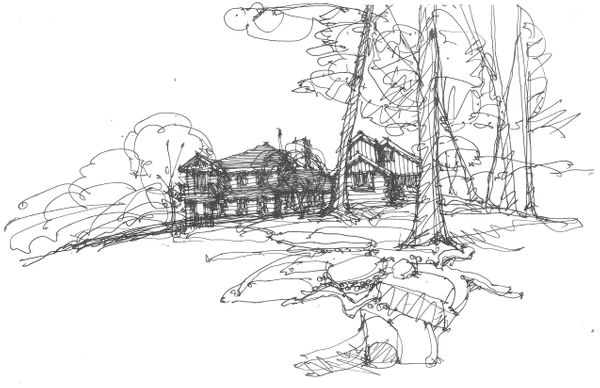 Unbuilt Projects
Manchester-by-the-Sea House
An addition to a 19th Century log cabin, imported from Sweden in the 1930s as a summer home, to provide space for comfortable and efficient year-round living. The addition is self-contained, allowing the original space to be used only when desired. The building sits high on a rocky outcrop, looking out over a valley of rhododendrons to the sea.
Florida House
A site master plan and design for a farmhouse on a 20-acre horse farm in north Florida.
Elysium
An imaginary enclave where private villas have access to a public garden with a restaurant and art museum- a balance of of exclusive and inclusive realms.